HubSpot Review : An All-Inclusive Tool for Agencies
Written by Ali Soroka on Wednesday, January 4th 2017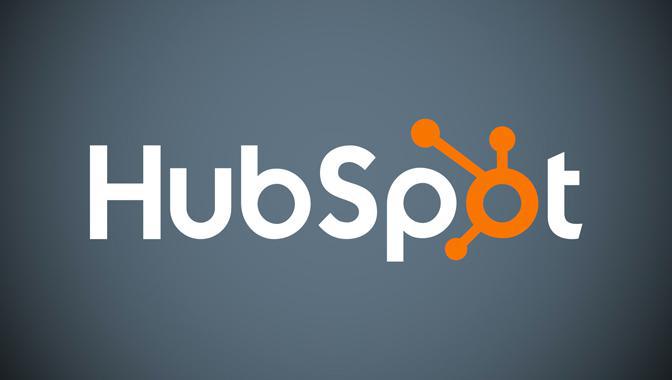 HubSpot is a multi-purpose tool, perfect for small to medium size businesses, that offers solutions to all needs marketing, CRM, sales, and more. It won't be possible to cover the extent of what it offers in one article alone, but we can give an overview of its features we find the most useful and important for our purposes, which are most likely pertinent to
the needs of agencies
as well.
HubSpot is divided into two segments, each containing their own respective functionalities : Marketing and Sales.
Marketing
The Marketing side of the tool focuses primarily on content creation, distribution, and performance. There are several highly customizable templates to choose from to
create landing pages
, blog posts, emails, newsletters, forms, and CTA's. Once the content is created you have the chance to define rules and create automated workflows, providing a scalable way to manage responses and interactions with your material.

To give this some context, here is an example of content + a workflow we've created with HubSpot (if you've downloaded our ebook this might look familiar to you!). In terms of how an agency's workflow may look, this is probably not too far off :
1) CTA to download
the Agency Guide
, displayed in various places, including our blog :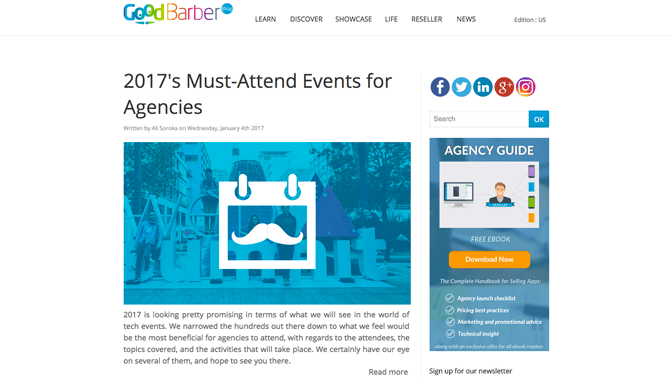 2) Landing page, including a form to download the ebook. Here we have the chance to collect some information, to better understand the interests of our target readers :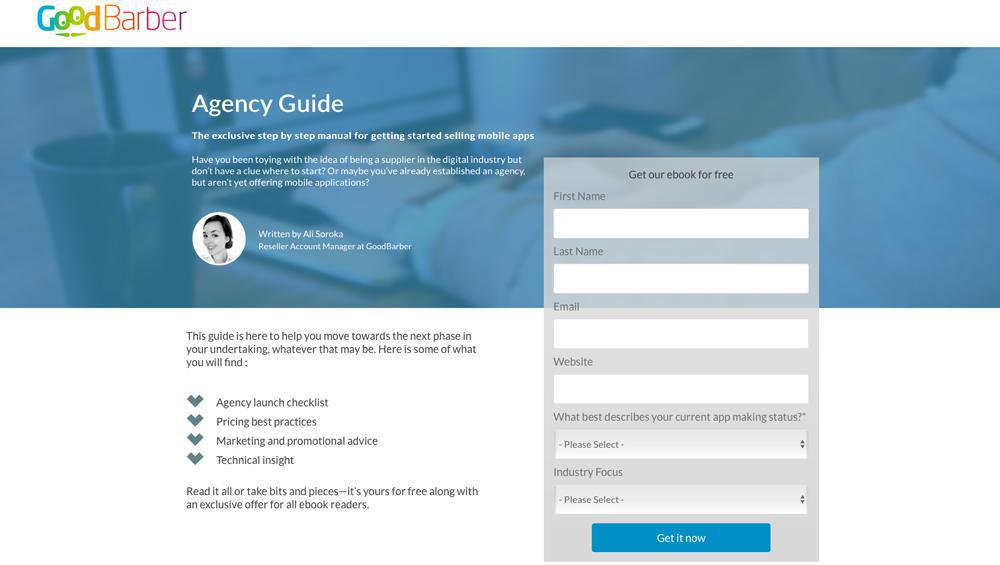 3) Another landing page, to say thank you, to deliver the ebook, and to provide some brief information and access to the product :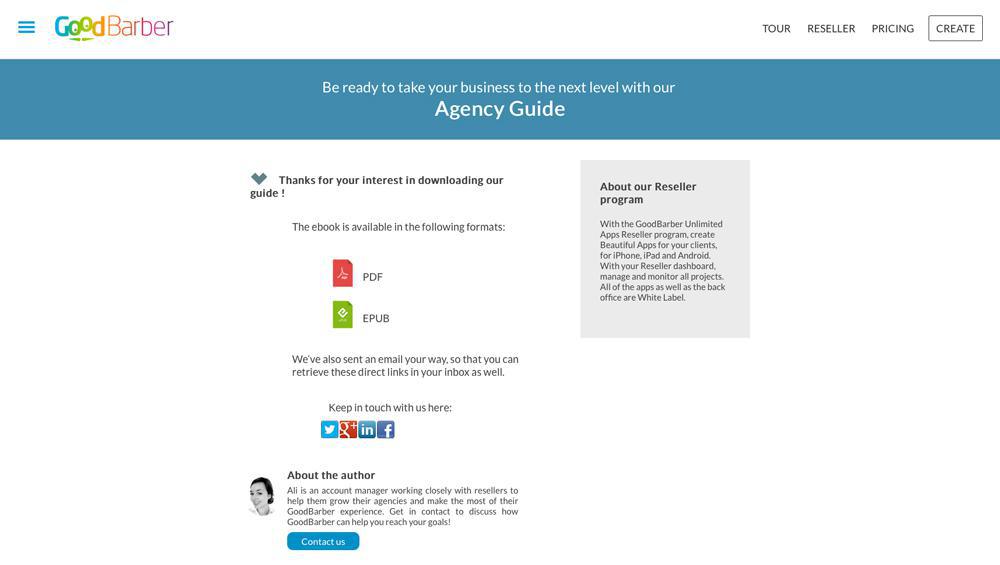 4) Email immediately received, delivering the ebook again as well as giving the reader a point of contact :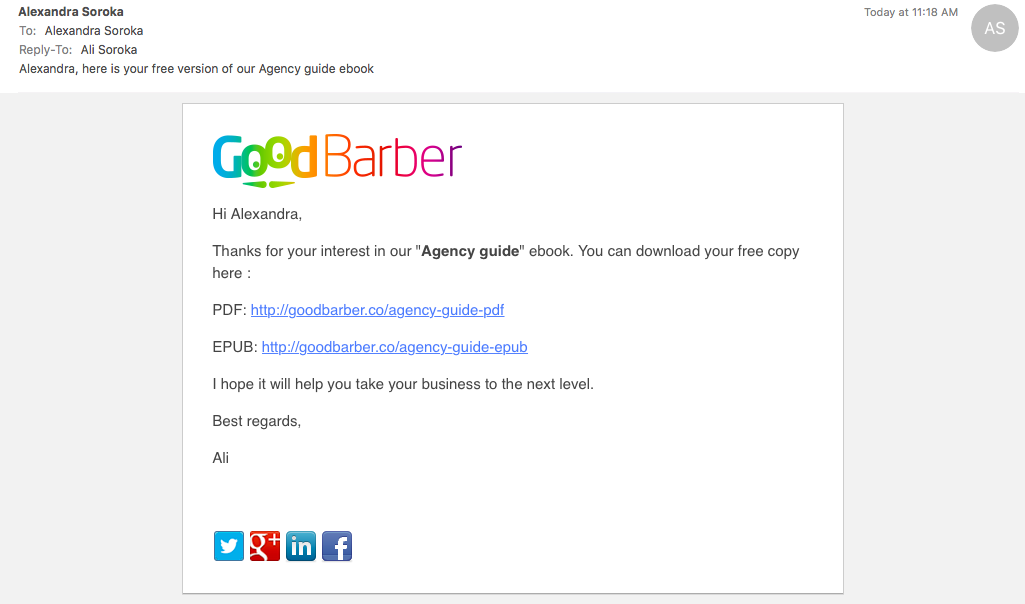 5) Once the user has had some time to look through the content he downloaded, the automated email workflow begins (he can always opt out of emails). Here we continue to offer other content that may be of interest to him based on his initial action :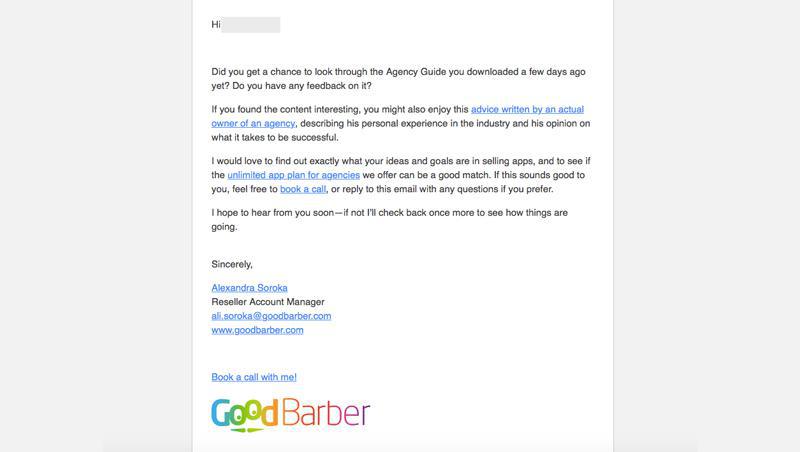 6) Now is the point where some rules are integrated into the workflow. If the reader has replied to the email, the automated workflow stop and he enters into a discussion with a real person. If there is no reply, one more automated email is sent to get some insight on how we should proceed. The idea is
not to be spammy
, but the opposite—to
know exactly what the user's intentions are
in order to continue the discussion if he wants, or to stop contacting him if it's a no-go.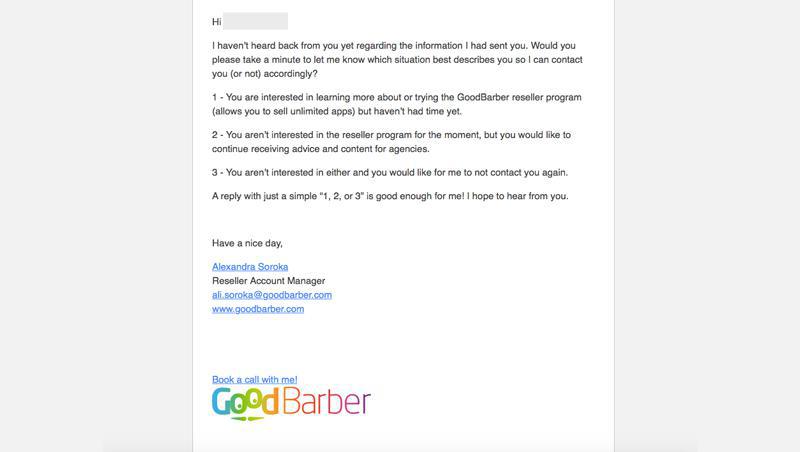 HubSpot allows you to do A/B testing with the content you've made, and then view reporting on everything (open rates, CTR's, conversion rates, number of views, etc.) so that you know which material is performing well and which needs to be changed. You can also do month to month/year comparisons in order to consider the impact of outside factors as well.
We tend to make use of these stats for viewing statistics on how the content itself is performing, but for getting metrics on more end-results such as
conversion rates
, we rely more on internal tools.
Sales
The other aspect of HubSpot is a CRM tool. All of the contacts generated from the content created through the Marketing side will be stored here, in addition to others that you may import from other sources (HubSpot is very flexible in terms of integrating with external databases and tools).

For each contact you have, you can enter and display multiple properties that give a specific description of who this contact is, where they came from, where they are in the customer life cycle, etc. By doing this, you can split contacts with matching properties into groups, and work within these individual groups to stay focused on remaining personal and relevant in your communication strategy.

Here is a visual display of a few of the many properties available to classify your contacts :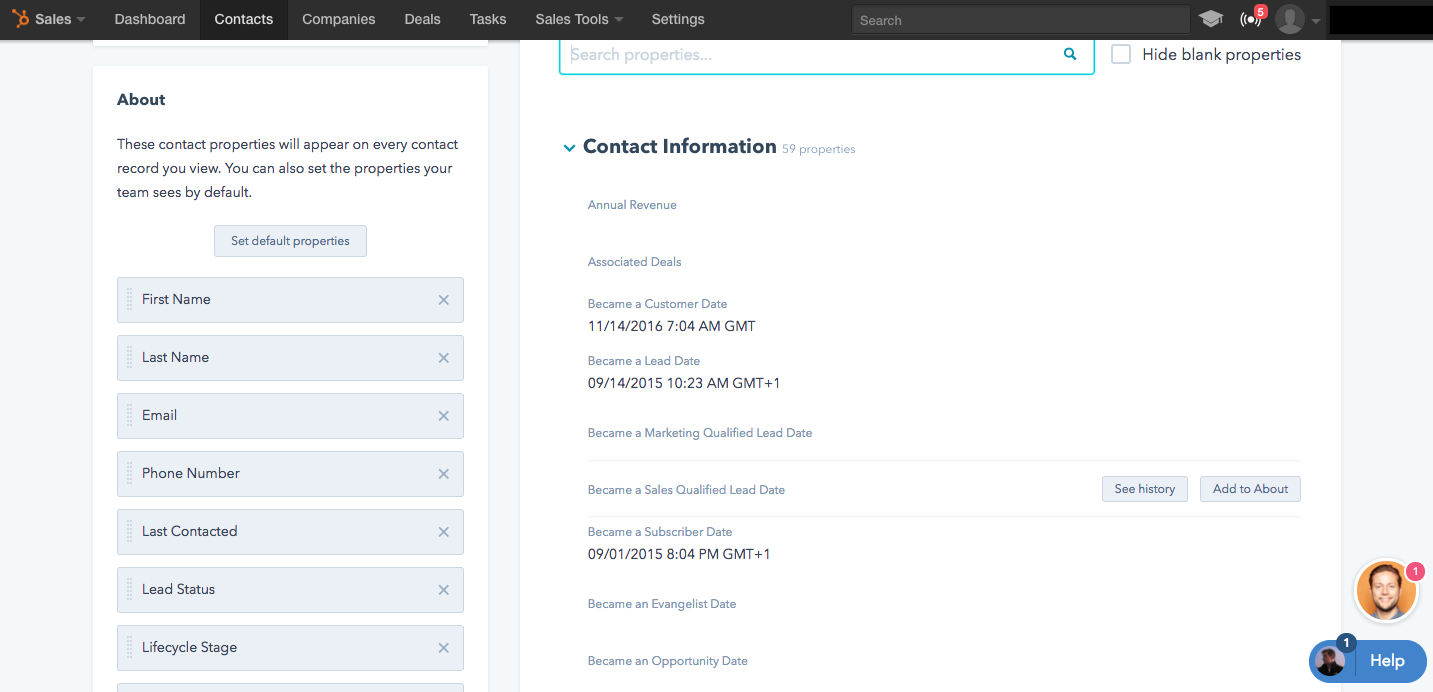 Once you've qualified a contact as a potential lead, you can turn them into a "Deal". The Deal tool allows you to define the various stages of your sales process, keep track of where your leads are, and estimate how much revenue they will generate. You can create task reminders that will keep you on track with your follow up strategy throughout the customer's lifecycle.

We have a number of email templates stored to be sent to users based on their deal stage. As always, the templates should be personalized based on the individual's actions, previous contact, etc.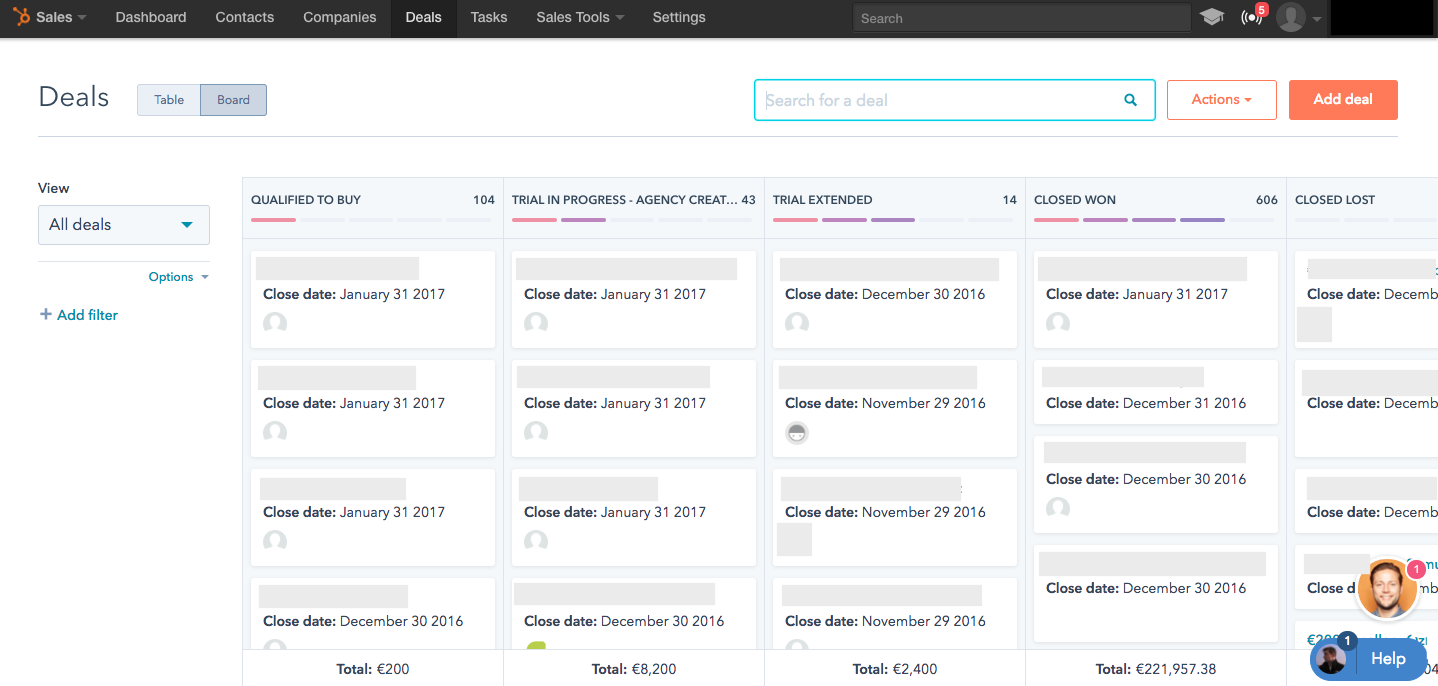 Pros & Cons Conclusion
Now that you've seen the usage we have for HubSpot, you can try to imagine it in the context of your agency. To sum it up, here is an overall summary of its pluses and minuses :
Pros
- Intuitive, solid interface
- Good consolidation of almost every marketing and sales tool needed, convenient to use one platform for everything
- Lots of customization and integration flexibility
- Offers unique features, such as reporting that compares you with competitors in your industry
- Training provided
- Helpful and quick support team
Cons
- Not cheap—pricing depends on how many contacts you have and the number can get up there. An initial fee is also required.
- Not the best UI for creating landing pages, we've made better ones using other tools (
Unbounce
for example).
If you have it in your budget, HubSpot is a highly efficient and useful tool that we strongly recommend. Take advantage of the free trial to see if it's a worthwhile investment for your agency. Bonus : the very helpful content on their
blog
can be enjoyed by anyone, customer or not.